AG2R CITROËN TEAM
A MAJOR PARTNERSHIP IN CYCLING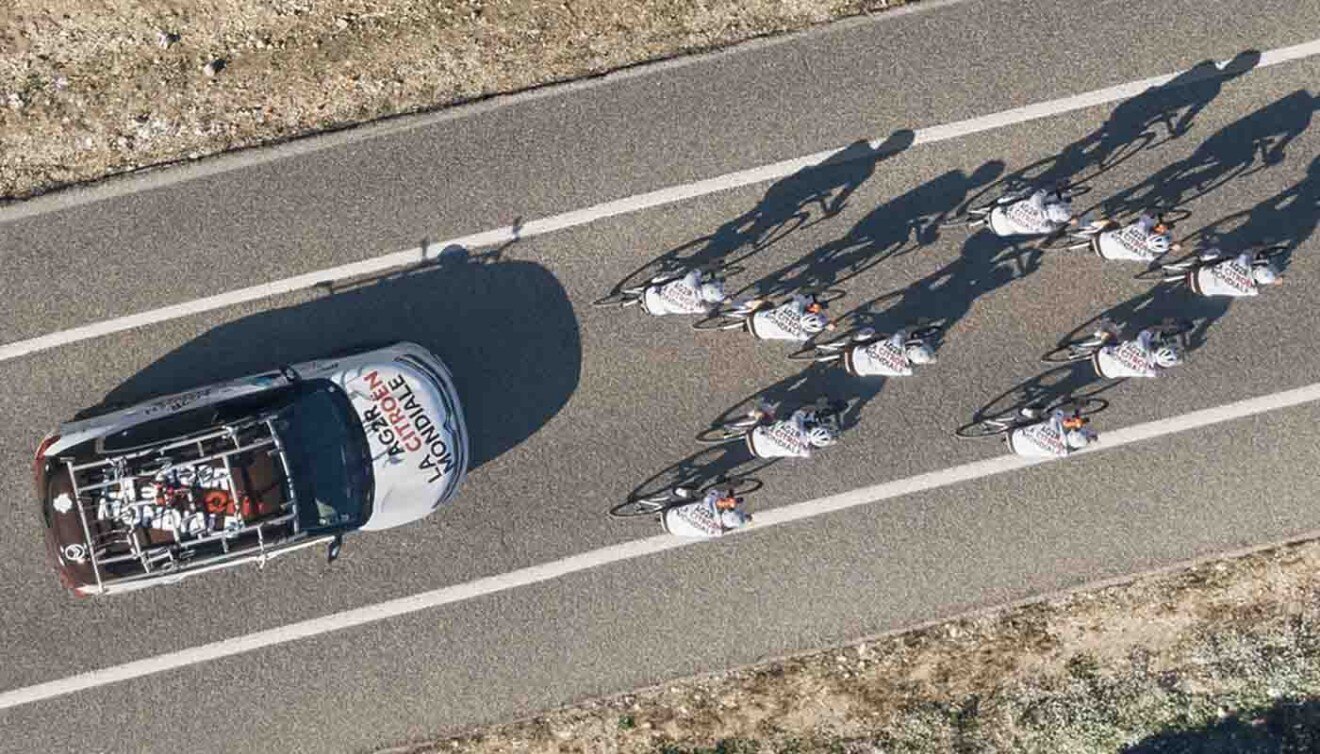 CITROËN
A NEW SPORTING ADVENTURE
For over 100 years, Citroën has constructed a fabulous story with its customers, contributing to their daily lives and mobility. In January 2021, alongside AG2R LA MONDIALE, Citroën became a co-partner and sponsor of Vincent Lavenu's team. This partnership, with the unique signature "Roulons autrement" ("Let's travel differently") conveys powerful messages.
WATCH THE VIDEO TO FIND OUT MORE ABOUT AG2R CITROËN TEAM
CITROËN
A POPULAR BRAND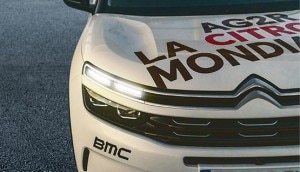 Since its creation, Citroën has always been a popular brand, close to people. Cycling perfectly embodies this closeness – it brings together a large number of people of all ages, in numerous countries around the world. It was therefore very natural for Citroën to become involved in cycling.
AG2R LA MONDIALE
A LONG-STANDING PARTNER OF VINCENT LAVENU'S TEAM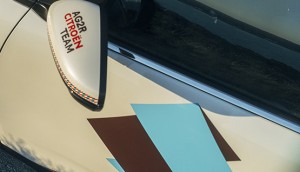 AG2R LA MONDIALE, formerly AG2R Prévoyance, has been working alongside Vincent Lavenu and his team for 23 years. By accepting Citroën as a co-partner, it is beginning a new chapter in the history of the team, which has been called AG2R CITROËN TEAM since January 2021.
AG2R CITROËN TEAM
A FRENCH TEAM WITH AN INTERNATIONAL DIMENSION
The AG2R CITROËN TEAM is made up of 30 cyclists of eight different nationalities: 17 French, five Belgians, two Luxembourgers, two Swiss, one Italian, one Finn, one Australian and one American. It shares Citroën's values – ​​of daring, performance and proximity – with its stakeholders and with cycling enthusiasts generally. The new partnership will enable it to enter a new stage in its development and participate in the biggest races of the World Tour.
UNIQUE AND DARING JERSEY
A NEW IDENTITY FOR THE TEAM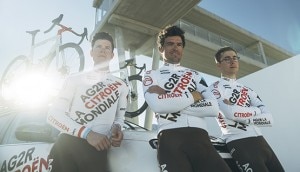 The creation of the AG2R CITROËN TEAM team's new graphic identity was a seminal moment in the collaboration between Citroën, AG2R LA MONDIALE and Vincent Lavenu's team. The project took five months. The design of the jersey was not limited to a juxtaposition of brands. It represented a real challenge for the three parties, who choose a strong and unique graphic approach certain to stand out among the peloton. It perfectly illustrates the partners' shared daring, alliance and ambitions.
WATCH THE VIDEO TO FIND OUT HOW THE TEAM JERSEY WAS DEVELOPED
CITROËN VEHICLES ON ROADS
TO SUPPORT THE RIDERS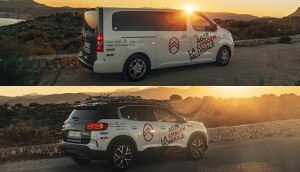 The AG2R CITROËN TEAM is being accompanied by a fleet of the latest Citroën vehicles. You will be able to see Citroën C5 Aircross SUV and Citroën SpaceTourer XL SUV, along with other new models, driving alongside them throughout the year.
TRAINING PROGRAMME
SUCCESS ON A SPORTING AND HUMAN LEVEL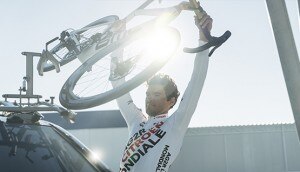 For 20 years now, the training programme for Vincent Lavenu's team has been identifying talents, training them and helping them grow and prepare for the future. It has three major objectives: the well-being of the athletes, the development of cycling and sporting success. The programme currently comprises:
AG2R CITROËN U19 TEAM, the junior team in Voiron (Isère),
AG2R CITROËN U23 TEAM, the reserve team in Chambéry (Savoie).
Based on unique model, the training programme means the top French and international hopefuls do not need to choose between high level sport and continuing higher education.