Performances
5 EFFICIENT ENGINES
A wide range of new-generation efficient, economical engines combine advanced technology with a promise to take you away from it all. This SUV is available with a PureTech petrol engine (82, 110 and 130) or BlueHDi diesel engine (100 and 120).
An EAT6 automatic gearbox linked to the Stop & Start function is available with the PureTech 110 petrol engine while the PureTech 130 petrol engine and BlueHDi 120 diesel engine ship with a 6-speed manual gearbox.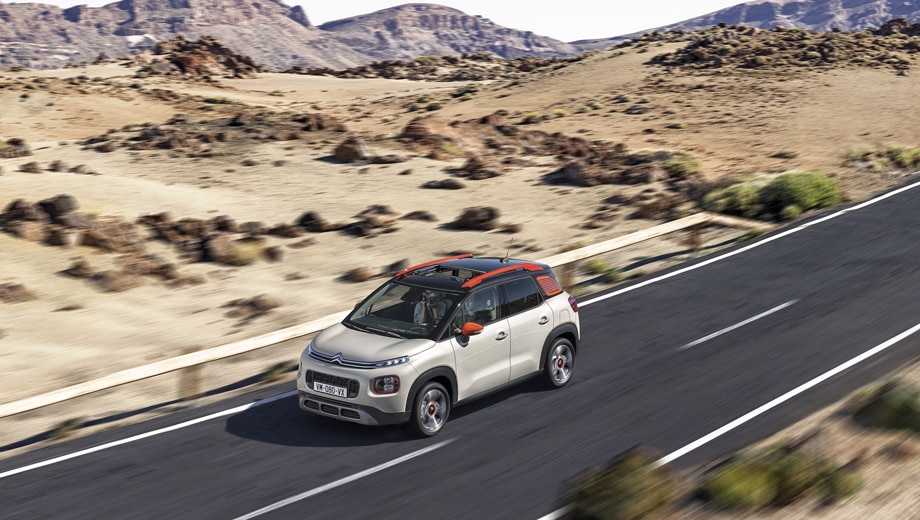 DETAILS
DESIGN
New C3 AIRCROSS strikes an original stance in this segment, with the muscular lines of its bonnet, which is both short and high. It conveys an impression of robust strength, with a light signature that attracts the eye at both front and rear. At the same time, it is non-aggressive, with its horizontal balance and generous contours.
This new SUV features Citroën's graphic signature using two tiered lights. These lights showcase the expressive front end and a light signature reflecting the identity of the brand new models.
At the rear, the strong shoulders of the C3 AIRCROSS underline its width and strength of character. The 3D-effect rear lights bear a familiar resemblance with New C3 and C-Aircross concept car.
A true SUV, New C3 AIRCROSS features wheel arches with extended wings and self-coloured lower sill panels for protection from minor impacts.
Comfort
Faithful to the Brand's DNA and our Citroën Advanced Comfort® programme, New C3 AIRCROSS benefits from all of Citroën's know-how and provides drivers and passengers with unrivalled travelling comfort.
The aim is to make each journey in the C3 AIRCROSS more pleasant and enjoyable by filtering out all outside disturbances, cocoon-like. The standard-setting comfort on board the C3 AIRCROSS is demonstrated in:
• seat comfort, large wide seating provides great comfort
• suspension comfort, with classic Citroën settings for all driving conditions
• sound comfort, with meticulous soundproofing and acoustics
USEFUL TECHNOLOGIES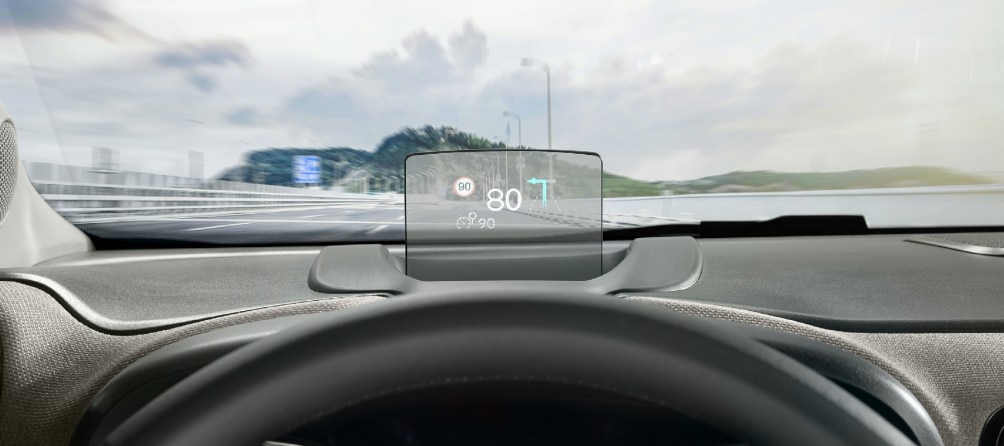 With the head-up display, the driver can see key driving information continuously without taking their eyes off the road. Information is displayed in colour on a retractable panel in the driver's line of vision.