STRONG POINTS
AN ULTRA-COMFORTABLE AND MODULAR SUV WITH A SINGULAR PERSONALITY
CITROEN is unveiling New SUV C5 Aircross, 100% SUV in its body with its large wheels, robust and muscular design and high ground clearance, and 100% Citroën in its personality, graphic features and broad range of customisation options. New SUV C5 Aircross is the most comfortable and modular SUV in its segment, and Best in Class for its boot capacity (from 580 to 720 l according to whether the seats are advanced or not). An ambassador of the Citroën Advanced Comfort programme, it offers major innovations such as the Progressive Hydraulic Cushions suspension system, Advanced Comfort seats and three independent, adjustable and easily removed rear seats. It is a Next-Generation SUV with 20 driver assistance technologies and six connectivity technologies.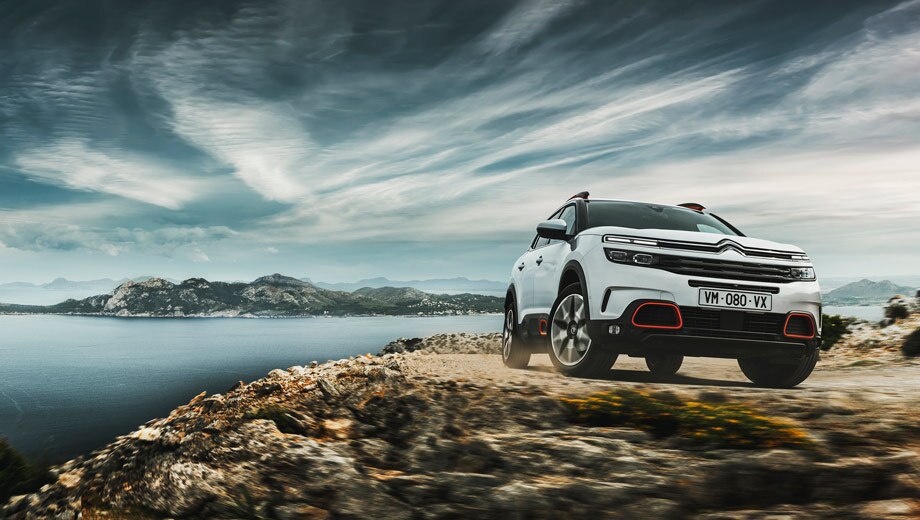 Progressive Hydraulic Cushions suspension
New SUV C5 Aircross is fitted with Progressive Hydraulic Cushions ® suspension, a Citroën innovation driven by the company's expertise in the suspension field. This technology, which arose from the Brand's experience in auto racing, improves shock absorption, in particular on landing jumps, without causing any bouncing. It offers greater freedom in the car's clearance, providing a "magic carpet ride" effect giving the impression that the car is gliding over the ground.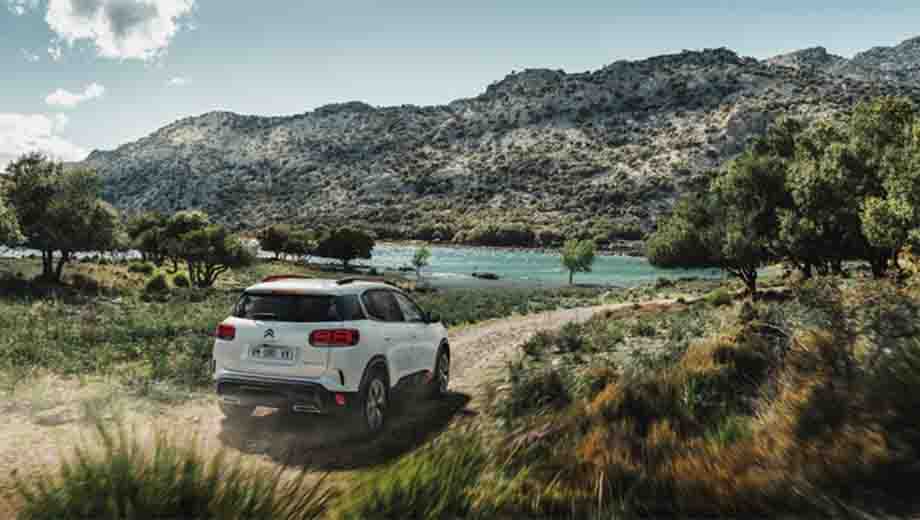 Advanced Comfort Seats
The wide and comfortable seats of New SUV C5 Aircross give passengers the feeling they are seated in an armchair in a portable living room. 15mm-thick foam ensures their softness and durability. The front seats are filled with high-density foam to avoid poor posture after long periods of driving, and can be adjusted vertically; the headrests can be adjusted vertically and longitudinally. The front seats also offer a multi-point massage system.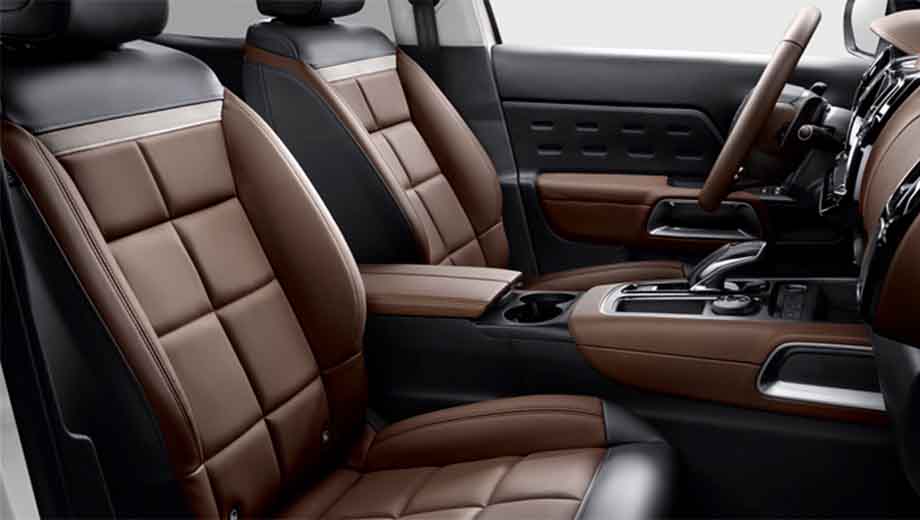 The most modular SUV in its segment
With its three individual, adjustable rear seats, New SUV C5 Aircross is the most modular vehicle in its segment. These seats are all the same width and can be adjusted forward and back, which makes it possible to adapt the cabin space or the boot. They are incline-adjustable with five positions, and can be easily removed to form a flat floor thanks to the two-level boot floor. New SUV C5 Aircross also boasts many storage compartments, including the central armrest, which covered a large cooled compartment.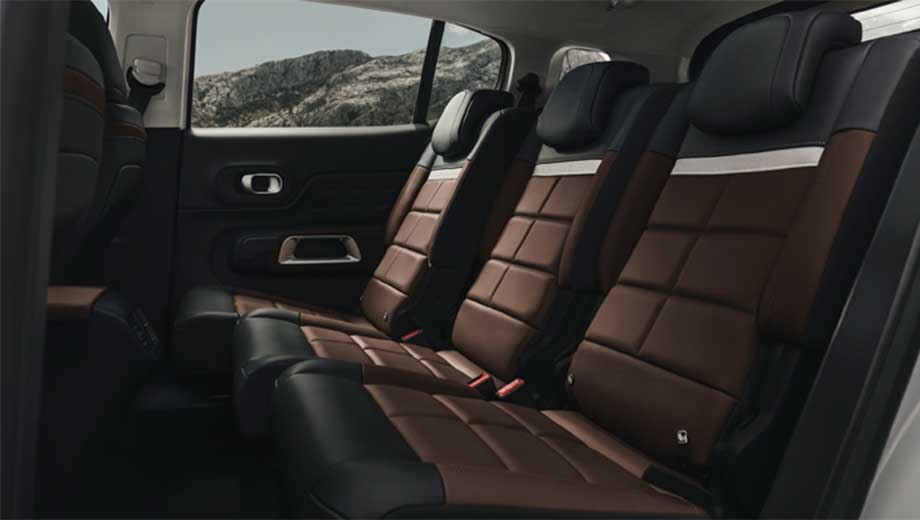 PERFORMANCE
Powerful and efficient engines
New SUV C5 Aircross offers a range of efficient and powerful Euro 6.2 engines, with the 6-speed manual gearbox or the 8-speed automatic gearbox :
2 petrol versions : PureTech 130 S&S 6-sp manual and PureTech 180 S&S 8-sp automatic
3 Diesel versions : BlueHDi 130 6-sp manual, BlueHDi 130 S&S 8-sp automatic and BlueHDi 180 S&S 8-sp automatic.
It boasts the most recent version of the 8-speed automatic gearbox, 8-speed "Efficient Automatic Transmission" with Shift and Park by wire control, offering even more efficiency and comfort :
Its fuel consumption is up to 7% lower compared with the 6-speed automatic thanks to the two additional gears
The two additional gears provide smoother gear shifting by reducing the intervals between gear changes.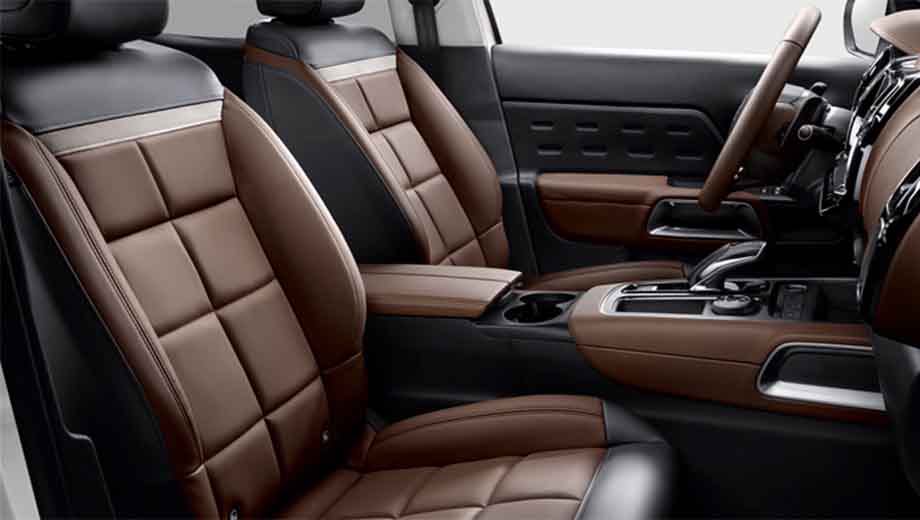 Détails
DESIGN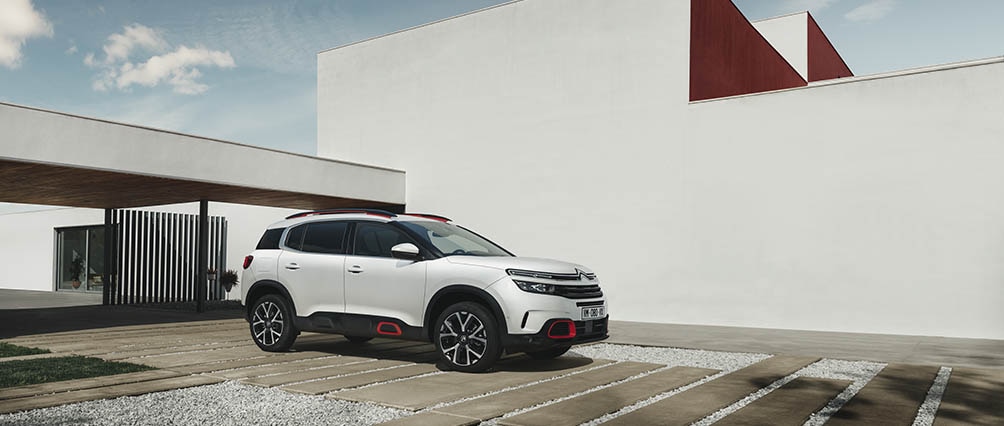 At 4.50m long, it stands out for its powerful and dynamic personality, without being aggressive. It brings a breath of fresh air to the SUV segment with its wide and imposing front-end design, high bonnet, flowing lines punctuated with strong graphic features such as the Airbump® with its coloured insert, large 720mm diameter wheels, 230mm ground clearance, rocker panel and wheel arch protectors, and stylish, two-tone roof bars.
New SUV C5 Aircross boasts a panoramic glazed sun roof. Its sides show off a floating roof and continuous glass waistline, highlighted by a "C" chrome-finished signature reflecting the car's interior space. The back end, stocky, wide and tall, suggests spaciousness and boot capacity (from 580 to 720 l). The rear headlamps are fitted with four LED oblong modules on each side of the vehicle.