CİTROËN CACTUS M
FREE YOUR MIND!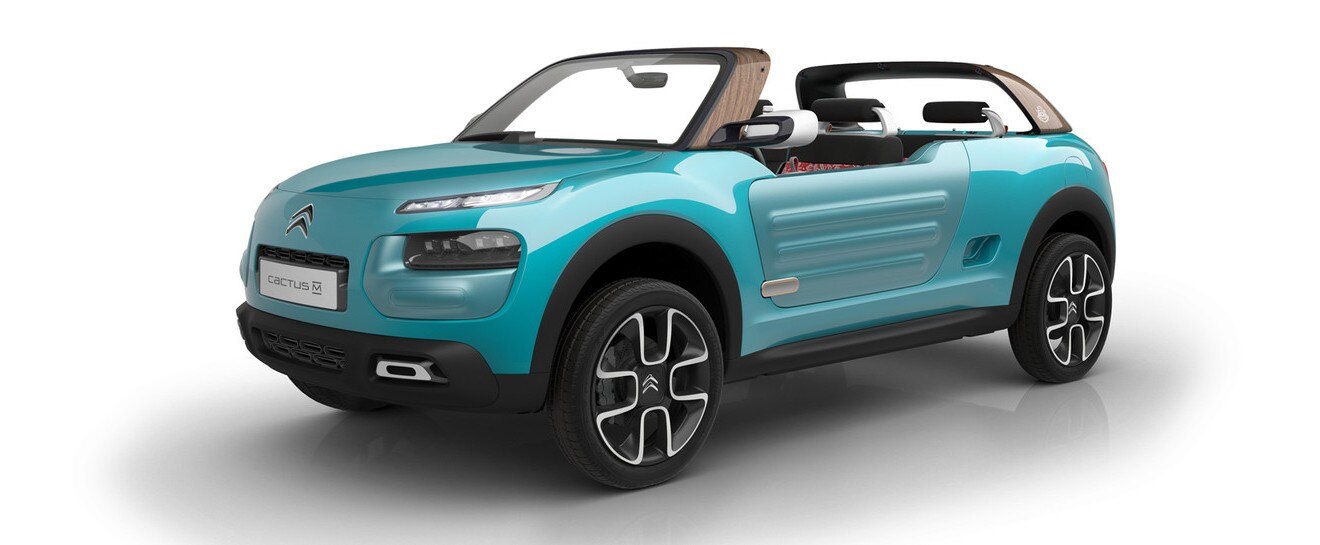 The Cactus M concept is a modern take on the values that led to the development of the Méhari.  Values relating to comfort, well-being and leisure, which have always been part of Citroën. At ease on all types of terrain and in all situations, the Cactus M concept inspires a sense of well-being, freedom and escape.
The character and strong personality of the Cactus M concept car is inspired by the 1968 Méhari and the seaside world associated with this legendary model. The beach, sand, salt and water are all considered as incompatible with cars. However, Cactus M was designed for this environment, to let users enjoy an intense, uncompromising leisure experience.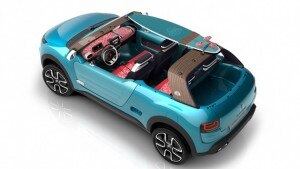 Designed for people who enjoy wide open spaces, Cactus M concept is the ideal partner for an adventure. Whatever the activity, the weather or the road conditions, everything is designed to ensure a relaxing ride for the occupants.
Cactus M can be turned into a bivouac for two people, making it possible to extend the outdoor experience. Users can either sleep in the open or under cover, using the inflation function to turn the top into a freestanding tent..